Farming
Let's find the area that's

right for you

.
Let's talk agricultural real estate.
01
Meet. Listen.
Get to know each other.
02
Start Searching.
Find the Perfect Property
03
Walkthrough.
Find out if it's right.
04
Close. Move In.
Welcome Home.
Financing
the right buildings
+

the right land

+

the right lenders = your perfect farm
Trying to finance?
we can help with that
Knowing how to structure a deal and more importantly having lenders that understand/specialize in Agricultural lending is paramount.
Un-complicate.
Farms can be very complicated to get financed sometimes. Knowing how to structure a deal and more importantly having lenders that understand/specialize in Agricultural lending is paramount. Equally important is working with appraisers who understand/specialize in Agri-Business.
Traditional banks that lend predominantly on houses will generally take the value of the house and 10 acres, excluding most of the outbuildings, and will lend based on that valuation. The challenge with this is that viable working farms oftentimes have very expensive buildings and infrastructure carrying most of the value. Many times these types of farms have not put all the value into a house, as the house doesn't make them the money. So in these instances, you have huge gaps between what the lender will loan and what the purchase price is, leaving the buyer to come up with huge amounts of down payment.
With one of our preferred farm lenders, they send a farm appraiser to value the entire operation and then loan based on that amount. Having a lender that understands agri-business is key because as your operation grows and new projects arise or more capital is needed, they will lend accordingly.
Kevin says:
Farming is a capital intensive business that is very seasonal and can often need a huge infusion of money in a timely manner which makes an understanding lender a must.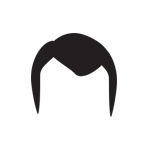 Property Specific
farm expertise
+

opportunities = sold
knowthe worth?
we can help with that
Some farms can be highly specialized in nature, it is our job when evaluating a farm to decide what will make the best deal for the seller.
Kevin Says:
For example:
A seller might want to sell their market garden farm with state of the art vegetable processing equipment "lock stock and barrel" (as an ongoing concern) however sometimes that equipment can be sold be separately to a geographic region where that type of farming is more in demand.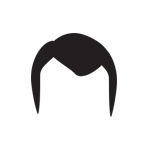 Market right.
Often times the market garden type farms are located near urban centres, now that the equipment is sold, the farm can be marketed to the strongest buyer pool, ie- a land banker or developer (a land banker buys and holds land that is close to development, they often pay a premium over straight farm land values, knowing that their investment will grow and some day be sold to a developer. A developer buys land that is within the city limits, that can immediately be serviced and subdivided to serve its best use- and ultimately sold to the end user – new home buyers.)
Don't miss the opportunity.
With these types of buyers, we can sometimes find that the farmer might be a little too young to fully retire, but not wanting to miss a higher opportunity to sell the land, both a land banker or developer can be a win-win for the farmer, for example when a land banker or developer purchases a farm and does not farm it the property taxes can become quite high, the farmer who sold the land could potentially rent back the land and buildings at a very attractive rate and continue farming the property. This is a benefit for the land banker/developer as the property taxes continue to be based on an agricultural rate and the land is maintained in good working order, keeping it neat and tidy. Land that falls out of production, grows noxious weeds and municipalities crack down on developers to manage them, which can be quite costly. The benefit to the farmer is that they have their equity in hand from the sale of the property, which can now be invested and earn a return, while still continuing their farming business without interruption on the same property as a tenant farmer.

This type of deal can also lead to a seller financed transaction, to help ease a buyer into a farm that doesn't quite qualify by a banks rigid standards, the benefit to the farmer is that they get a lump of money up front, and hold a first mortgage on the balance thus creating an income for the farmer and the benefit to the buyer is the facilitation of an opportunity they may not otherwise have.
Livestock/Quotas
dairy farm
+

properly structured deal = sold
Take into account: Livestock
Benefit immediately.
It is next to impossible to start a dairy farm from the ground up in Ontario presently, as the Milk Marketing Board only allows a tiny amount of quota to be purchased at a time (per month), whereas an operating dairy farm can be bought inclusive of quota, equipment, and livestock – which allows the buyer the benefit of immediate cash flow, which help with financing a deal.
Know what you have.
This type of deal is worth a strong premium in most cases. Inexperienced agents may not realize the full value of livestock and machinery, and could potentially leave 10s of thousands of dollars on the table during negotiations. We owned and operated a local Auction Yard, selling all sorts of equipment, livestock and machinery- offering a strong understanding of the contents of a farm, in conjunction with the Real Property value.
Kevin Says:
Know what you have. Some farms, such as a dairy farm, can be worth a large premium as ongoing operations.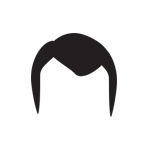 Capital Gains Tax
the right questions
+

the right structure = sold
are you liable?
we can help with that
Kevin Says:
It's all in the details.
There can be a large capital gains tax liability on farmers who choose to sell their property.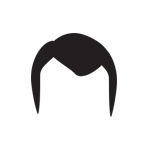 True position.
As Real Estate consultants we know to ask probing questions to discover what a seller's true position is, and can make recommendations that the sellers seek the advice of a farm accountant or tax planner, knowing this information allows us to choose the right approach for the seller's situation.
Structure it right.
Some farmers may have a large exemption, while others may have already used it up. A sale can be structured in such a way, to mitigate some of the tax liabilities. Also in the same conversation, we can discover complex issues surrounding succession planning and estates, knowing the correct professionals can save our clients tens of thousands, in structuring the deal accordingly and taking the necessary steps prior to a sale.

We never list a farm until the situation is optimal, it isn't merely about our paycheque, we won't pressure a client if the situation to sell isn't right. We happily take the necessary steps to facilitate a successful transaction for everyone involved.
Tenant
Agreements
the right answers
+

Kevin Avery = sold
Is there an Agreement?
we can help with that
For buyers- if there is a tenant farmer currently renting the property, you need to know what they pay for rent, how they pay, how they will leave the property when the lease ends, and when they pay.
Tile Draining
tile draining
+

the right market = sold
is there tile draining?
we can help with that
Kevin Says:
We need to discover when tile draining is present, if there may be any outstanding tile drainage loans or municipal drain loans assessed against the property.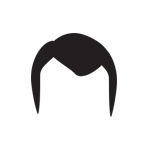 Extra value.
Tile draining can add a great deal of value to a farm property. If a buyer is farming the property for themselves, it benefits in either increased crop yields or if renting out the land- increased rental rate per acre.
Market it right.
Municipalities will offer to pay for tile draining and municipal drains, and amortize the cost onto the property tax bill. Tile draining can cost anywhere from 800-1500 per acre, which on a large scale farm, we are talking hundreds of thousands of dollars. It is important to market these types of farms to the right buyer pool. We also need to know if there is a loan in place that a new buyer might be responsible for.
Municipal drains can also have long term costs. If assessed against a property, and there is a benefit but, it may come at a price. Who will pay that price in a deal? Be sure not to have any surprises!
Wells/Septics
the right questions
+

Kevin Avery = sold
Problems with the property?
we can help with that
Septic.
Is the septic on the property? We have seen properties that have gone through a severance process and the septic ends up being on the wrong side of the property line. (This is all well and good until neighbours disagree.) Is the septic at the end of its life? Knowing the right professional can greatly help a buyer ease their fears.
Wells.
Wells are one of the most important things on a farm. Is it drilled or dug? Adequate supply for the new buyers needs? Is the well on the property, or accessed by an easement. (Easements can allow access to your well that is on a neighbours property and vice versa. ) Is there potable water? Are there any projects in the area that can cause concern for water (dumps, scrap yards, quarries, neighbours digging a deep pond etc) ?
Fencelines.
Fence lines can cause massive problems to farms. You might be next to a cash crop farm and you might have no livestock, but a new buyer comes in with livestock and insists that you install a new fence, most people don't know that a neighbour is well within their rights to insist on this. A lot of people wont know which half of the fence is yours and who to call in the event of a dispute. Fence viewers are appointed by municipalities to oversee and solve fence disputes. As a buyer you need to know if any weird deals have been made with a property that you may need to live with. We have seen many deals where neighbours "switch ends" of their fence responsibilities. If you go to the center of your farm and your neighbour does the same and you both look at each other and hold your right arm out and point away from you, that is "your" fence to maintain. Many farmers arbitrarily switch sides, this can greatly impact future owners, and if not disclosed can be a big problem.
Kevin Says:
These things are vitally important for both the buyer and seller.
As a buyer you want to know the age of a septic, ensure it was installed with a permit rather than a "weekend job", and ensure its big enough to handle the capacity produced by the household- the house may have had an addition without modifying the septic.