Residential
Let's find the space that's

right for you

.
Let's talk residential real estate.
A bigger home for a growing family, the perfect bungalow for the newly empty nesters, or the ideal condo for the new snowbirds to enjoy for the summer months. Pairing clients with properties is like working on a puzzle, its not a timed event and takes dedication and patience to find just the right fit.
01
Meet. Listen.
Get to know each other.
02
Start Searching.
Find the Perfect Space
03
Walkthrough.
Find out if it's right.
04
Close. Move In.
Welcome Home.
Downsizing
golden years
+

relaxing = new home
Looking to downsize?
we can help with that
Many clients come to us, nearly ready to retire, or having just retired. Ready to embrace the freedom of retirement, clients often want to downsize to a smaller, low maintenance home that can meet their new list of needs as a retiree.
Understanding the history.
Most of the Baby Boomer generation differ from the Gen X and Y population in that they didn't move around a lot during their life, in which case come retirement age they may very well have been living in their current home for 20 years or more. If this is the case, the process can take on emotional complexity - many find that while they are excited for a new chapter in their lives they are also sad to let go of a property that holds many fond memories, and has become a very safe and predictable space.
Home is a feeling.
In this case, finding a new home can be a challenge. While many houses offer new features and different options, it can be difficult to find a home that "feels right" when its being measured against a landmark such as the original family home. To have success in this process, patience and creativity are paramount. A realtor who is able to provide options, and listen carefully to what the client is saying (both verbally and not) will be able to build a bond with clients, and once the trust and comfort is established, offer guidance and support while finding a creative solution to meet the clients needs and desires for their new home. Often in the downsizing process there can be additional family members involved as a means of support from adult children to their parents. A realtor who excels in communication and strategies will be able to navigate the input and opinions of multiple people, while ensuring that the wants and needs of the home buyer are still kept at the forefront, and not overshadowed by the loud voice of a well-meaning family member.
Kate Says:
Things to consider for a retirement home:
How much space do you need in your retirement home?
How long would you like to stay in this home? 5 years? 10 years? As long as you are able to live independently?
Will this home offer accessibility options should your needs change as you age?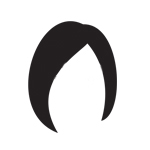 Families
growing family
+

personal haven = new home
familygrowing?
we can help with that
Truly getting to know a family, and their lifestyle allows me great insight into what style of home and what neighbourhoods may or may not suit their needs. While it always remains the client's decision which properties they wish to view, I often can suggest specific properties that are worth a visit as they may offer most of what the family is looking for.
Kate Says:
Home is where your story begins. As a Realtor, I don't sell houses, I find homes.
The most satisfying part of my job is finding the perfect option for a client- the home that meets all of their needs for that moment in time.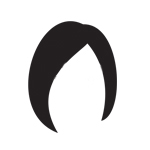 Bring your kids.
House hunting for a family can be particularly challenging, often families want to include their children in the process to ease the transition for everyone. Naturally it can become cumbersome for kids to traipse through 3-5 houses on each outing, with each one feeling much like the last, and its easy for them to become restless, bored and disengaged. I thoroughly enjoy children and my background in Education has served me well to include them in the process. I worked with one family with two boys and we toured probably 10-15 homes before they found the right one. Over our time together the boys and I had a running game- try to find out if any kids lived in each house we looked at. We'd look for clues like paint colours in the bedrooms, a bucket of lego in the corner of a living room, or bikes in the garage. It was a great, non-invasive way to keep the kids engaged, while also allowing Mom and Dad to adequately view each home without being bombarded by a chorus of "I'm bored, Can we go?"
Know the clients and their story
Today's families are all unique with their own dynamic and structure. We can work together to find the right fit: to have a yard to play, great school district, extra room for part-time children, walking proximity to downtown for working teens, or guest space when grandparents from out of town come to visit; whichever items are on your must have list!

I worked with a young family, searching for a home, and had set up a handful of properties for viewing on a Saturday. The couple opted to do a drive-by of the properties on Friday, and little did I know at the time, were actually debating calling me to cancel to one of the viewings, because they were so certain it would be a waste of time, after driving by the property. They eventually decided amongst themselves that since it was already booked and I had gone to the trouble of setting it up, they would have a look just to appease me. Little did they know they would absolutely fall in love, with the perfect little dollhouse for their family. Years later they still remind me of this story and always close with how they have never been happier and buying that little house that they wanted to write off was the best thing they could have ever done. Moments like this give me 100% job satisfaction, its an amazing opportunity to get to share in these moments in my client's lives.
First-Timers
young
+

working = new home
Looking for your first home?
we can help with that
Buying a first home is incredibly exciting, but also a tad bit scary. It's critical to development a relationship with a realtor who can help make sure the experience is as stress free and exciting as possible, while protecting your interests!
Trusted referral network.
I work closely with other professionals whose services my clients will need, so that I am able to confidently refer clients to others who I know will treat them the same way I do- with dignity, respect, and the upmost professionalism. I have a great team of mortgage financing professionals, as well as home inspectors, insurance agents, and lawyers, who are all super stars in their respective fields, meaning my clients are in excellent hands throughout all steps of the home buying process.
Draw a map.
The key to a successful first time home buying experience is a Realtor who takes the time to explain each step in the process, and provide suggestions and strategies that will help you to accomplish your specific goals surrounding home ownership; a realtor who will essentially illustrate a road map for you, to show how you'll get from where you are today to moving at home ownership. There are no silly questions and I work hard to create a relationship with my clients that allows them to feel comfortable enough to ask any question they may have, no matter how crazy it might sound- and know that I will give them the honest, most logical answer, rather than whatever answer they may want to hear. Working with first time buyers doesn't end on closing day. After you purchase your first home there are lots of firsts to come after as well! The first time you need your septic pumped, the first time you need to hire a plumber, the first time you want to have your roof re-shingled, regardless of when you bought your home, there's no expiry date on my guidance and connections. Need a roofer 3 years after moving in? Call me and I'll happily suggest a few local company options for the neighbourhood. Need a plumber to fix a leaky pipe or plumb in a new vanity? Call me- I've got a great database for well trained qualified professionals for any issues or dilemma that may arise after you own your home!
Kate Says:
I love working with first time buyers! They are motivated and passionate about becoming home owners, and most times have worked diligently to arrive in a position to be able to purchase their first home. It's so rewarding to see them succeed!