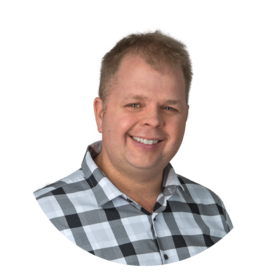 Kevin started his Real Estate career at the age of 21 and has been a full-time Sales Representative in the Kawartha Lakes for over 25 years. If asked, Kevin would tell you, he hasn't 'worked' a single day in his Real Estate life. He has a real passion for his work and loves his career, "it sure doesn't feel like work!"
When asked why he enjoys real estate so much, Kevin describes a flash from the past- the original Bell telephone operator. He thoroughly enjoys facilitating a connection between buyers and sellers, in the quest to find just the right fit for each client, much the same as an original operator would connect an incoming call with a line on the other end. Since no two rural properties are alike, Kevin works to match the wants and needs of a buyer to the property that can accommodate, often resulting in the sale of properties not even on the market. It takes creativity and commitment to find just the right pairing!
Spending his early years in Orono and then moving to the Lindsay area, has allowed Kevin to know the Kawartha and Durham regions extensively. When he's not busy with Real Estate you can often find him at a local auction; his close relationship with many local farmers has led to a successful career as a farm and rural property specialist, and a trusted and greatly respected member of the community in Kawartha Lakes and beyond as a Realtor and businessperson.
On a personal note, Kevin lives just minutes from Lindsay with his partner Kate and his four children. In his spare time he enjoys a round of golf at one of the many courses in the region, and also enjoys following the journey of a handful of successful entrepreneurs to learn and gain knowledge that he can apply to his own business- some of his favourites include Warren Buffet and Brett Wilson. Kevin is passionate about growth and personal development, and believes that one never stops learning, and he is always eager to add value for his real estate clients from different learning opportunities he has.