Selling
Moving on?

we can help with that

.
Let's talk selling your home.
You love your home. And you want others to love it too, so that hopefully, they will buy it- since you've decided its time to move on.
Families
outgrown
+

new needs = new home
movingon?
we can help with that
You love your home. And you want others to love it too, so that hopefully, they will buy it- since you've decided its time to move on.
Kate Says:
It's all in the details.
Before we list your home, we'll take a walk through, and make suggestions about things that a buyer might notice. Anything in your home that is broken should be fixed, anything dirty should be thoroughly cleaned, a clean fresh home sells best!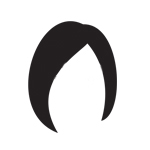 First love.
The thing is, you love your home and all the memories created there; you know- the ding in the trim in the hallway where your oldest child ran into it with a ride on toy, or the scuff on the floor where your youngest got caught playing hockey inside. Maybe it's the nail polish stain on the carpet where your daughter attempted her own beauty salon. All of the beauty marks that make your home yours, are distracting for a new buyer- since they don't have the fond associations to each mark the way you do. That's why we work hard to make your home as neutral as possible when preparing for sale- we don't want it to be cold and empty, but rather a bit faceless, where the potential buyers aren't quite sure who the family that lives in the home is.
De-personlize.
To accomplish that, it often means we'll ask you to pack up some of your treasured pieces, clear off some decorative shelves, reduce wall hangings to art (take down most of your family photos) and purge anything extra out of closets and cupboards. When buyers aren't distracted by your belongings, they are more easily able to see the true features of your home, and envision their life taking place in your space. This is a critical step for buyers to engage with a property, if they can't picture themselves in the home, they won't connect, and often that means they don't buy.

We know that your family memories and photos are important, and asking you to pack some of them is by no means a reflection of their importance, just a practical step in making the sale process more smooth. Think of it this way- a good chunk of your packing will already be done when you complete this step before listing!

The more work we do to prepare your home to show its best before it hits the market, the greater the likelihood we can accelerate the speed of the process. When your home shows well, buyers are naturally going to fall in love, and this almost always results in a quicker sale time.